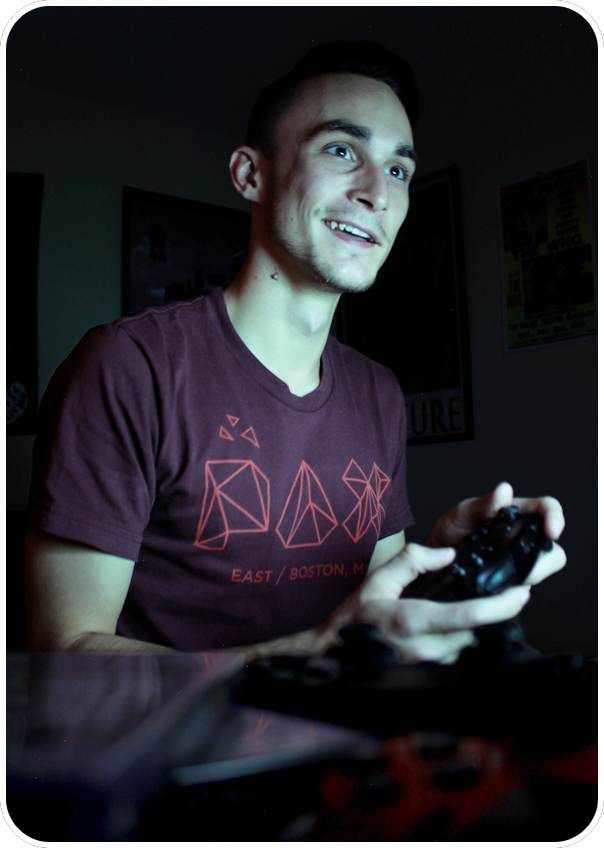 I'm a Game Design & Development student at Quinnipiac University.

I've been playing video games since I was a kid, and always envisioned a career in the industry. In college, I hit the ground running; applying myself in a field that I love has been the most enjoyable and empowering part of my education.

Problem solving on my own and in teams provides opportunities to experience and adapt to varying work environments, while gaining invaluable knowledge about the process, programming, graphics, and critical thinking. Embracing and working through limitations has driven new insights towards design.

Failures and successes in the creative process expand my perspective. I jump into every opportunity and never stop learning.